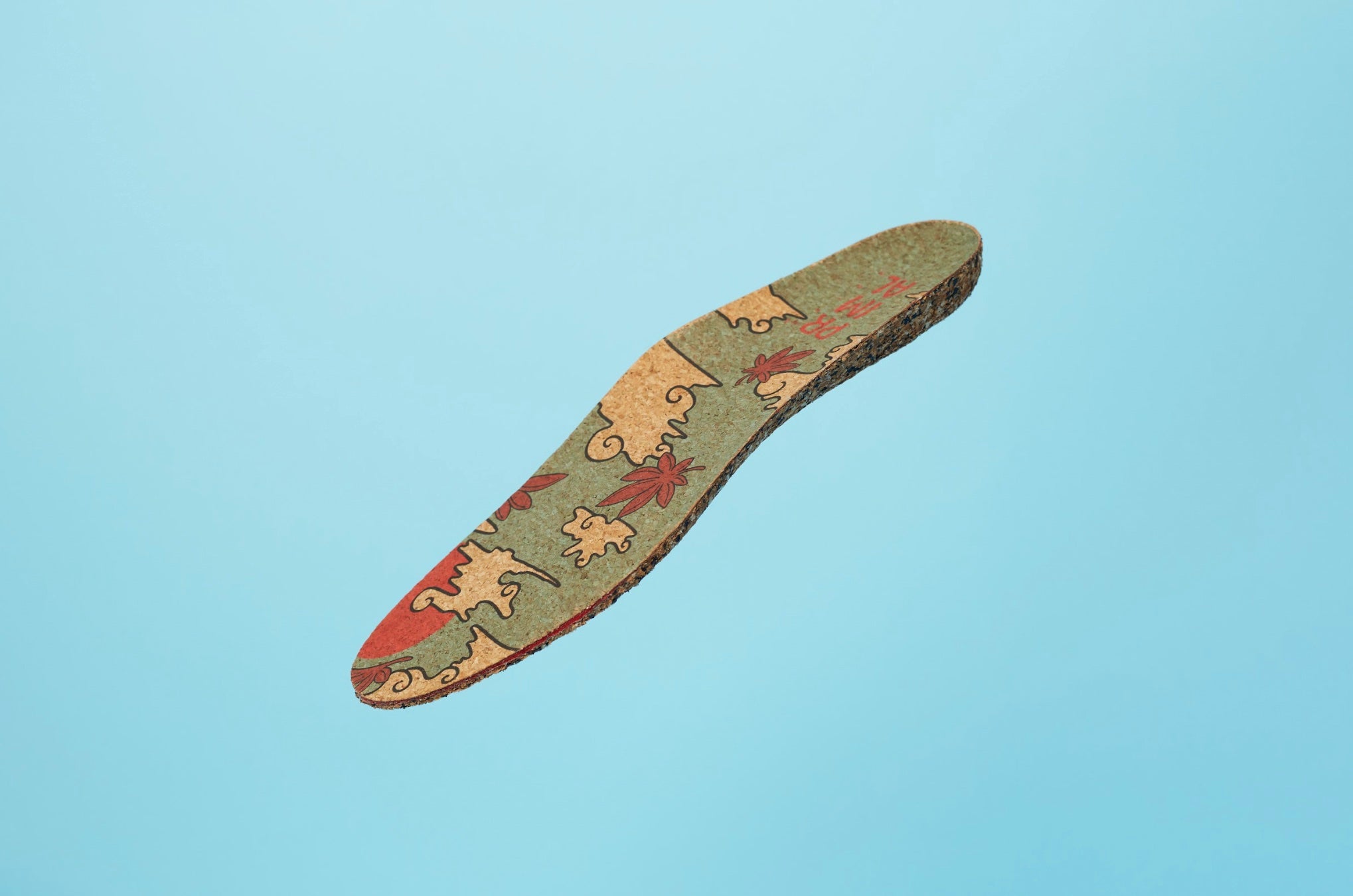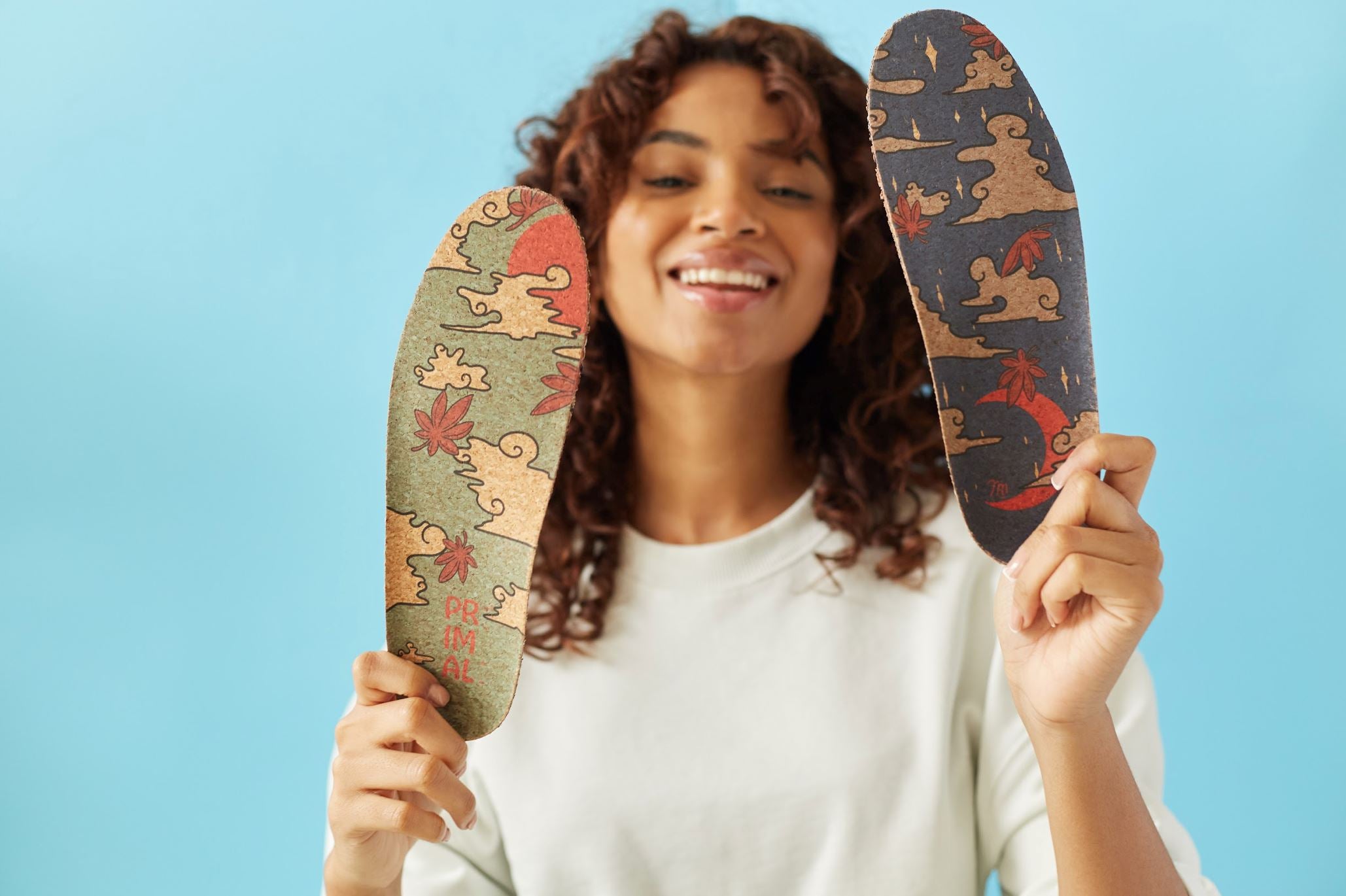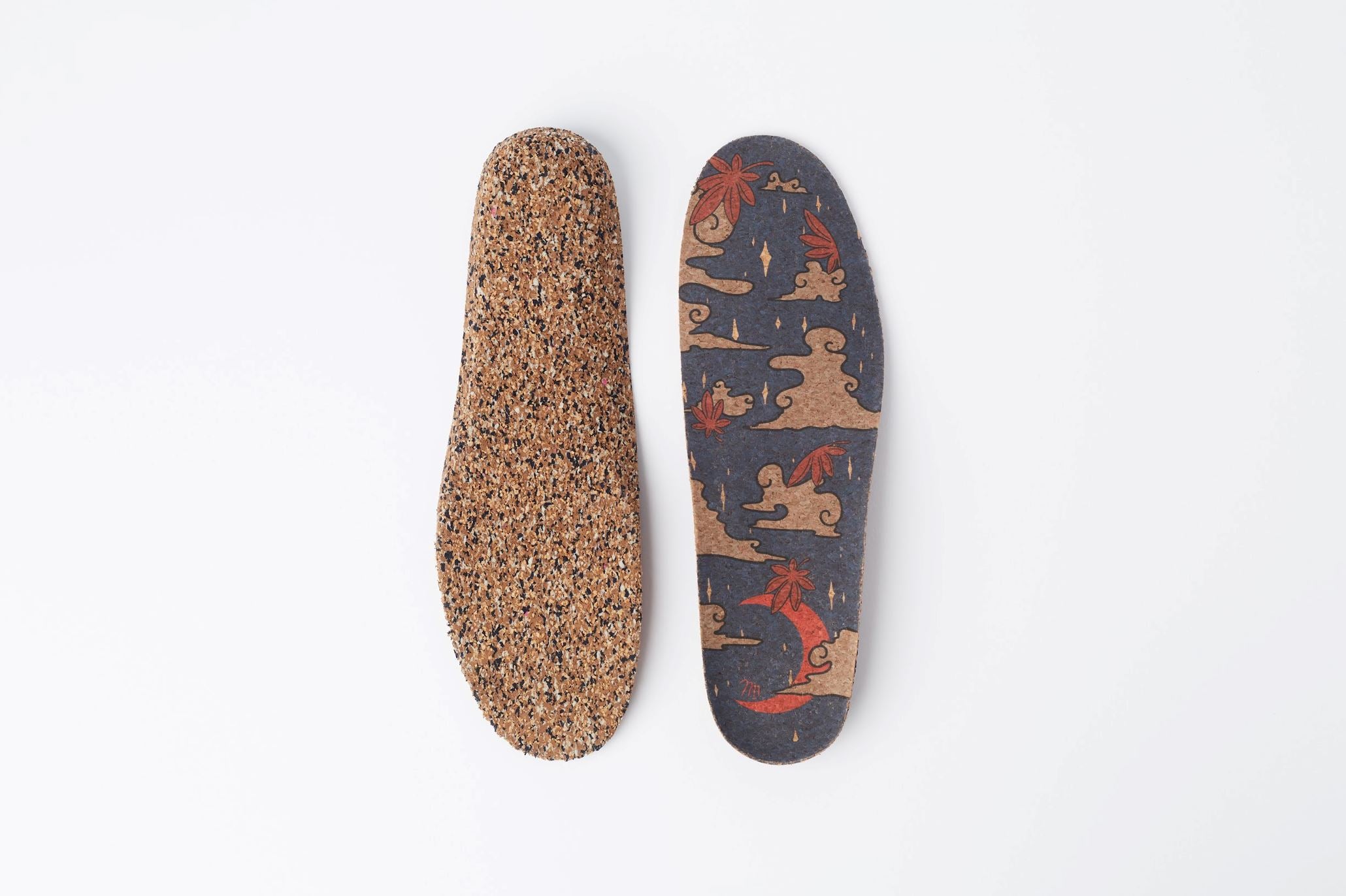 PRIMAL Clouds - Cork Insoles (Extra Thin)
Supports the arch of the foot
Prevents foot, knee and back injuries
Corrects posture and skeletal alignment
Get 20% off your second pair
The Clouds are next-level cork insoles, providing you with an experience of incredible comfort. Designed to combine optimal support with squishiness and lightness, they will leave you with a sense of walking on clouds. Extra thin without sacrificing stability, for people that want to feel spacious comfort.
-
All Primal Soles cork shoe inserts are made from natural and endlessly recyclable Mediterranean cork. The benefits this natural material gives you are that of unparalleled comfort, grip, and softness. At the same time, due to its honeycomb structure and Suberin components, the cork cells make each pair:


Anti-Bacterial
Extremely Light
Shock Absorbing
Moisture Wicking 
Thermal Regulating
PRIMAL Soles are sourced, handcrafted and recycled in Portugal using naturally regenerative and endlessly recyclable Mediterranean cork.
Designed to combine maximum comfort with a minimal environmental footprint. Welcome to our Planet's first circular shoe insoles. Welcome to the new standard of footwear.
☁️ Soft as a Cloud
🌍 1% for the Planet
🚛 Global Shipping & Returns
♻️ 100% Recyclable under EU Regulations
🌱 Made from Natural Mediterranean Cork
What size should I choose?
We recommend choosing a slightly smaller size than your shoe size. However, if your primals do come a bit too big, you can always customize the size by placing the existing insole over your primals and cutting along its edges. Every shoe is different after all...
Should I remove my current insole?
This depends on your preference. In general, we see that our customers replace the existing insole with their new primals. However, especially in boots, some like to double up. Every shoe is different after all...
How long does it take to ship?
Shipping within NL is next business day
Shipping within EU is between 3-5 business days
Shipping outside EU is 5-10 business days depending on local custom laws
Share
PRIMAL Soles: Fluffy Comfort
Squishy Journey: PRIMAL Soles
An amazing product. Super glad I tried them.
PRIMAL Soles: Cloud Walk
Excellent product! Used them in a pair of sneakers that I was ready to throw away, now they feel like new!
PRIMAL Soles: Cloud Adventure
PRIMAL is not only a great concept but a great execution. The soles are comfortable and the ability to ship them back to be recycled and obtain a replacement - it's fantastic.
Squishy Steps
I've been wearing Primal Soles for the past year. As someone who walks around in cities a lot I can say that now I can't wear shoes without them - they offer such comfort. Bonus points for their stylish branding and sustainability!